Pebbled grain coated canvas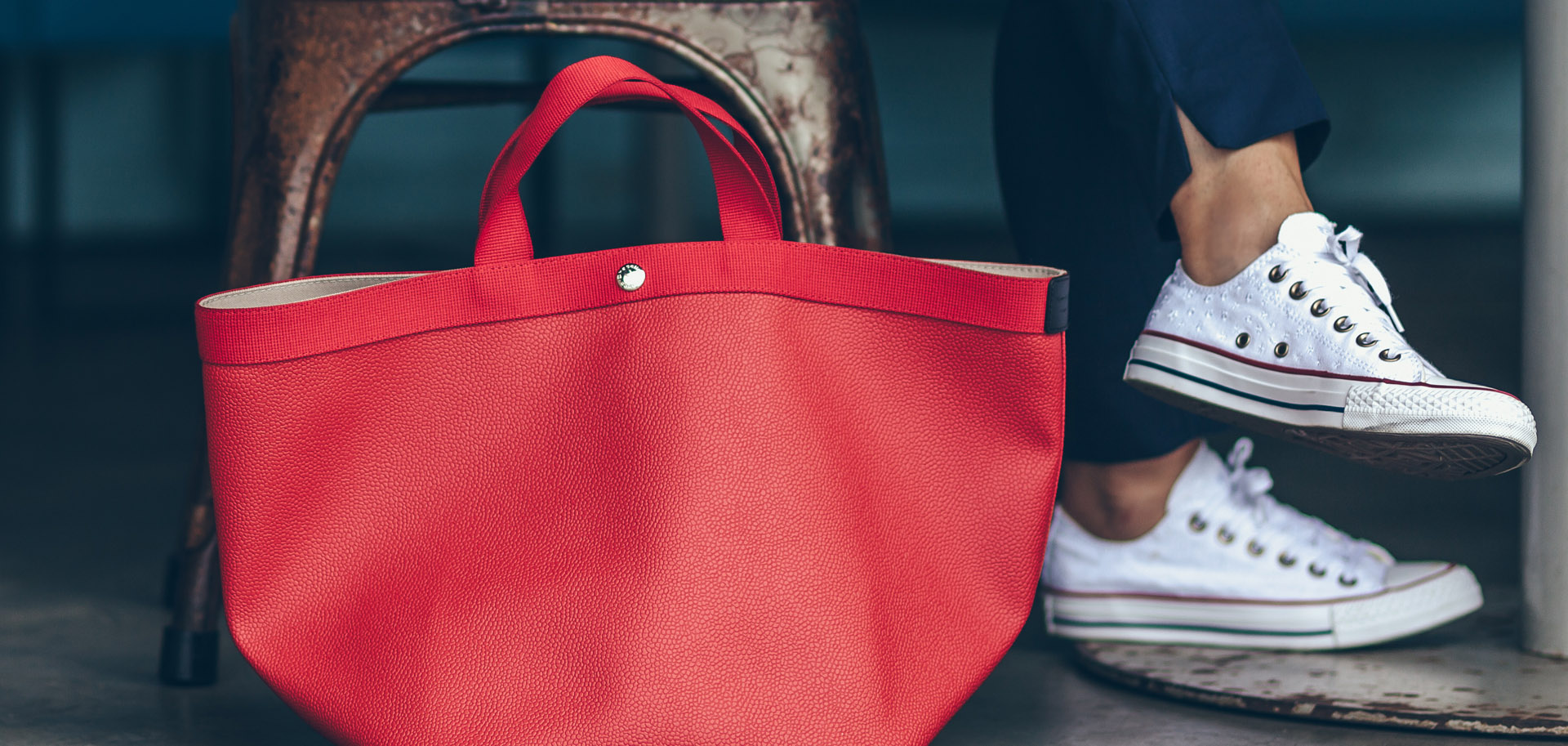 "Pebbled grain coated canvas" with rubber on cotton canvas a strong and durable material, characterized by elegance and beauty more than anything else.

In 2005, Herve Chapelier created a pebble pattern on this high quality material, making original fabric.
A GP (Pebbled Grain Coated Canvas) line was made using that fabric.
It is the line that represents now Herve Chapelier with elegance taking over the simple design of the classic products so far.
Tote bag square base with basic shape Size S

701GP

PEBBLED GRAIN COATED CANVAS

Tote bag rectangular base with basic shape Size M

704GP

PEBBLED GRAIN COATED CANVAS

Tote bag square base with basic shape Size M

707GP

PEBBLED GRAIN COATED CANVAS

Tote bag square base with basic shape Size L

725GP

PEBBLED GRAIN COATED CANVAS

Tote bag rectangular base with basic shape Size L

705GP

PEBBLED GRAIN COATED CANVAS

Shopping bag rectangular base with vertical shape Size L

708GP

PEBBLED GRAIN COATED CANVAS